Via dell'Argomenna, 51 – 50065 Pontassieve (Florence) Italy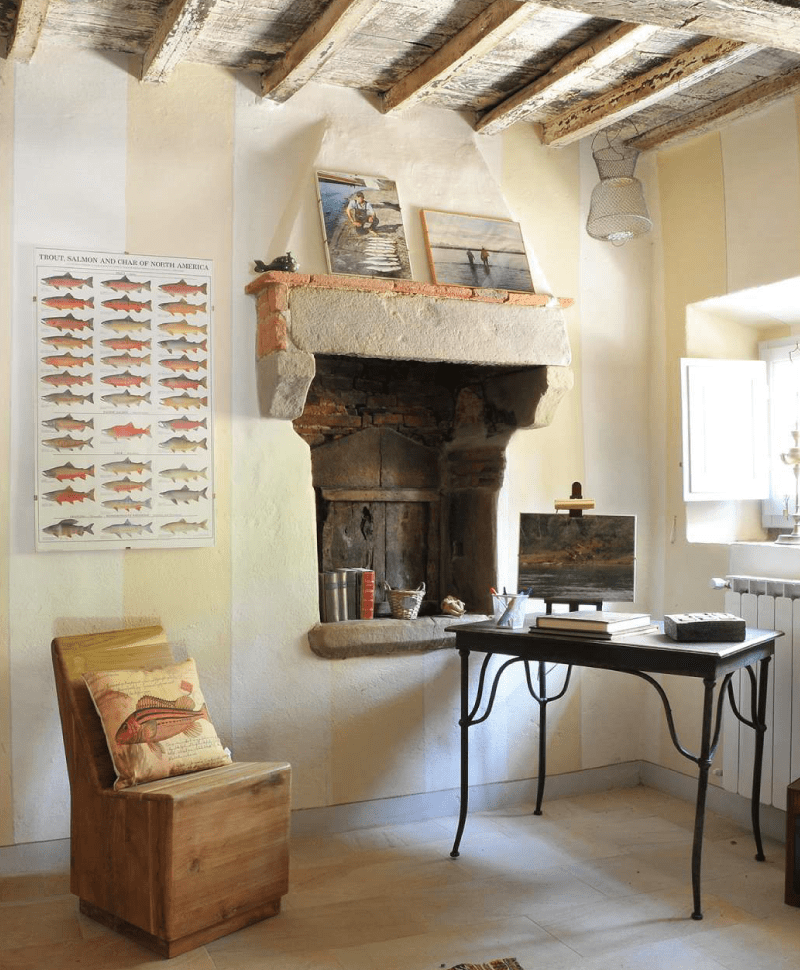 Edoardo, Aziz, Paolo and staff, thank you very much for an AMAZING week at the Estate of Petroio. All went above our expectation, from the property, to the food, to the rooms as well as the amazing views of trees and vineyards, we truly feel blessed! Again our sincerest thanks for opening your heart and your home to us! Amalia ( the dog) was an extra treat and Aziz pizza was the best!!
01-Oct-2022
Dear Edoardo — a large group of us stayed at your beautiful Estate of Petroio the month of September and it was fantastic:) Our friends/guests stayed at the various 3 villas on the Estate and everyone loved having their own en suites and kitchens and dining rooms… and… access to the two pools and gym and the various sports possibilities including the bocci-ball court… a fave. The chefs were terrific – Paolo, Francesco, Aziz – as was the entire cleaning crew. And best of all, we got to participate in harvesting some of your grapes! Please give our best to your beautiful mother, Missy, and thanks again for all your help and vigilance during our stay…. you are terrific! Rita Cahill Beverly Hills, CA
03-Sep-2022
Dear Edo and Missy, where to begin? I would say the "third time is a charm", but this unique place has been truly amazing each of three times! Your home and the surrounding land is spectacular, only surpassed by your love and generous nature! We are truly blessed to count you all as our extended family, and your staff (Aziz, Bernardo, Paolo etc) are true gems. Thank you for making each of our visit so special, and allowing our family and friends to share in the incredible experience known as "Petroio". Please accept our sincere thanks for allowing all of us to enter your home and your lives. Please know we think of you all often, and smile with all of the amazing memories. For Carol and I this has been a dream come true to provide this experience with our family and friends. We treasure our relationship with your both and we look forward to seeing you again. Until then, with gratitude and much love.
Joe and Carol Rigby
Dear Edo and Missy, we are beyond fortunate to have visited your beautiful Petroio for a third time. Your warmth and hospitality allow us to feel at home in Tuscany. As always, we loved the meals that Paolo, Aziz and Bernardo prepared. We appreciate their generosity in sharing tips about their cooking techniques. Until we meet again! Arrivederci!
Mack and Nancy Wathen, Delaware, USA
Dear Edo, Aziz, Paolo….we can't thank you enough for making our vacation dream come true AGAIN! Your hospitality is unmatched and truly appreciated. It's always so wonderful to come back to your lovely home and enjoy our self with our family and friends. Hoping to see you again! Love, Marie and Pat Davis, Rigby family vacation!
13-Aug-2022
Tomorrow we are leaving, one more day… and we have a crisis… no one wants to leave. We have to go back to our lives back home, work, schools and the usual, but why? We feel privilege to have been here, what a wonderful place… Petroio estate is filled with all those small details that make magic out of your stay. The splendour and design, the old with the new. The wonderful nature outside and the Tuscan region with Firenze. We came to celebrate the end of summer, for a birthday and just spend time together. Petroio estate with Edoardo at the lead but not forgetting Francesco, Aziz and the rest… Thank you all! Villa di Petroio is a piece of heaven on earth.
07-Oct-2017
Dear Edoardo, Thank you so much for making our 50th wedding anniversary so spectacular! All of us appreciate the care your staff has taken on behalf of our extended family. The food of course is wonderful and your visits with us have been very special. We are sad that our stay has come to the end but we have now a new friend in Tuscany! We look forward to hearing about the additional programs and services you will be providing in the future.
We have had the most joyful family reunion in the most beautiful surroundings. The laughter stories, wine, good food and the love we have shared will be with us forever in our memories. Your home is so warm and beautiful. We are grateful for the great vacation. Thank you for all your kindness.
Fantastic experience to stay at Il Borgo. The house was equipped with everything we needed and more and the pool was just brilliant for the kids. Edoardo made everything so simple. Such efficiency is unusual these days. It just reflects the high standards in everything about Petroio. Thank you so much.
We have had such a wonderful holiday. Petroio was heavenly. The house and garden are so beautiful. Thank you all for the welcome you gave us and all the help with organising trips, meals, taxi etc. It is hard to get back to everyday life after an experience like that. Many thanks from all of us. We plan to come again!
Dear Edoardo, our stay here at this beautiful old villa has been extraordinary – the views are breathtaking – I will always think of Petroio when I smell jasmine and hear roosters crowing. It has been a magical, relaxing and fun vacation and reunion with family and friends. We came here to celebrate our 20th Anniversary and had the most amazing and romantic ceremony at the lovely Fattoria Lavacchio. With your help in the planning it was the perfect evening, one that our entire family will never forget. We have met so many incredibly kind people that have gone out of their way to be helpful. We will always cherish the moments and adventures and explorations in the hills of Tuscany. We hope to someday return to this lovely villa. Thank you for sharing it with us.
Edoardo, thanks so much for a treemendous stay in Tuscany, even with the weather not being perfect it is obvious what an amazing place you have. Your hospitality is incredible and unmatched. Grazie mille!
Thank you for another magical visit! We are in two days full of traveling and are warmed by our thoughts of Petroio. Grazie mille for all of your kindness, attention and grace. For all that you are and all that you do we send love and gratitude.
Melissa Basso
Good evening Eduardo, we came Home @16:00 thi afternoon. What a "changement"!! We all had a dream vacation because of and extraordinary combination that is rarely seen!! Your exclusive and tastefull restored & decorated estate in combination with your friendly & professional staff was the best decor we could imagine to celebrate our 50th anniversary. It was hospitality in "Capitals". It is your partecipative leadership that makes the difference with the usual 5* hotels. Petroio is from now our best hospitality experience!
Best regards,
Gert Smit